Peach and Strawberry Fruit Bruschetta is the perfect appetizer for any summer party or BBQ. It's just so delicious with the perfect mix of sweet fruit, creamy goat cheese, and tangy balsamic vinegar. It's such an easy, fruity appetizer for a crowd!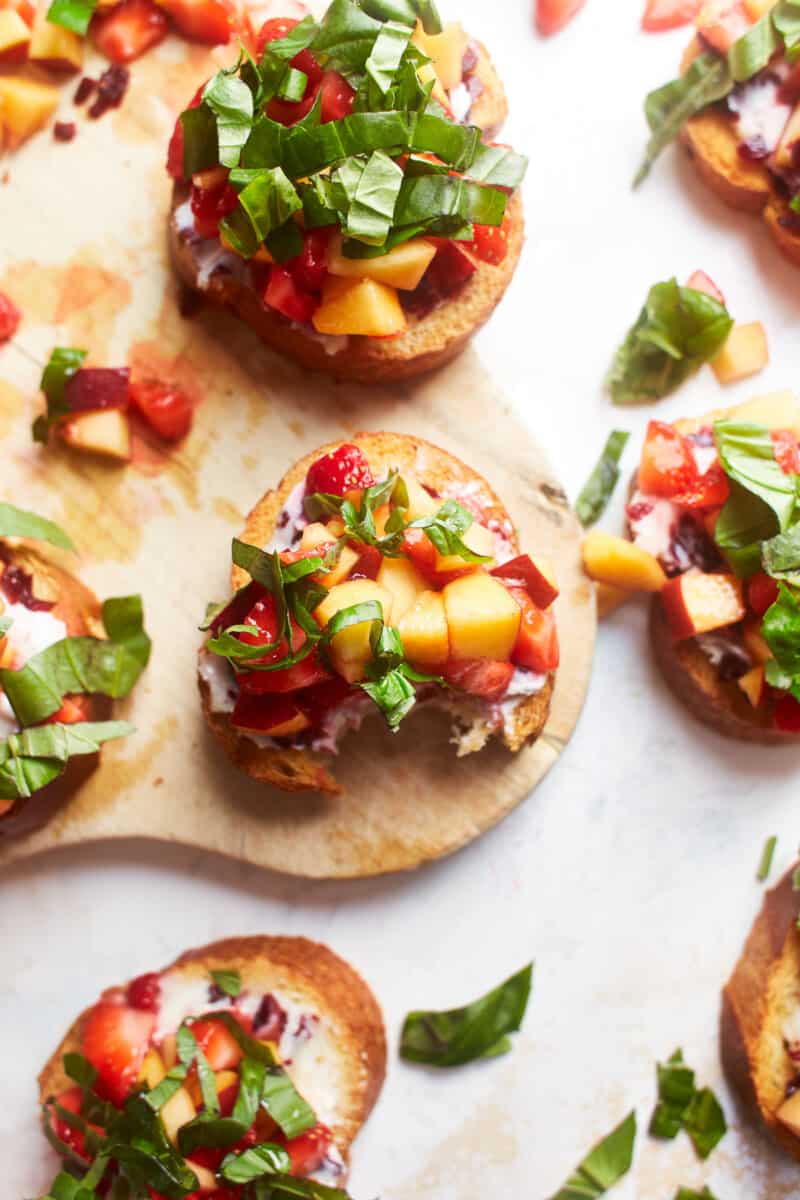 Summer Fruit Bruschetta Appetizer
This peach and strawberry bruschetta is a delicious, fresh, and fruity appetizer just perfect for summer! The tangy goat cheese and balsamic vinegar complements the fresh fruit so well.
Just because so many warm-weather get-togethers are outside doesn't mean you can't bring something beautiful and elegant to the party! I especially love food that is beautiful and elegant while still being incredibly simple. This summer fruit bruschetta will brighten any table and is an easy party appetizer for a crowd.
Why You'll Love this Peach & Strawberry Bruschetta Recipe:
FRUITY FLAVOR: Fresh fruits and tangy goat cheese makes a
…
Read More