This easy Grilled Salmon Salad will be the first dish to disappear at any barbecue! Smoky blackened salmon mingles with crunchy lettuce, juicy corn, sweet red peppers, creamy avocado, fresh pineapple salsa and tangy cilantro lime dressing.
Looking for more vibrant salads try out? Some of our go-to's are this BBQ Chicken Salad, my Grilled Fajita Steak Salad with Chimichurri or this Avocado Strawberry Spinach Salad with Grilled Chicken.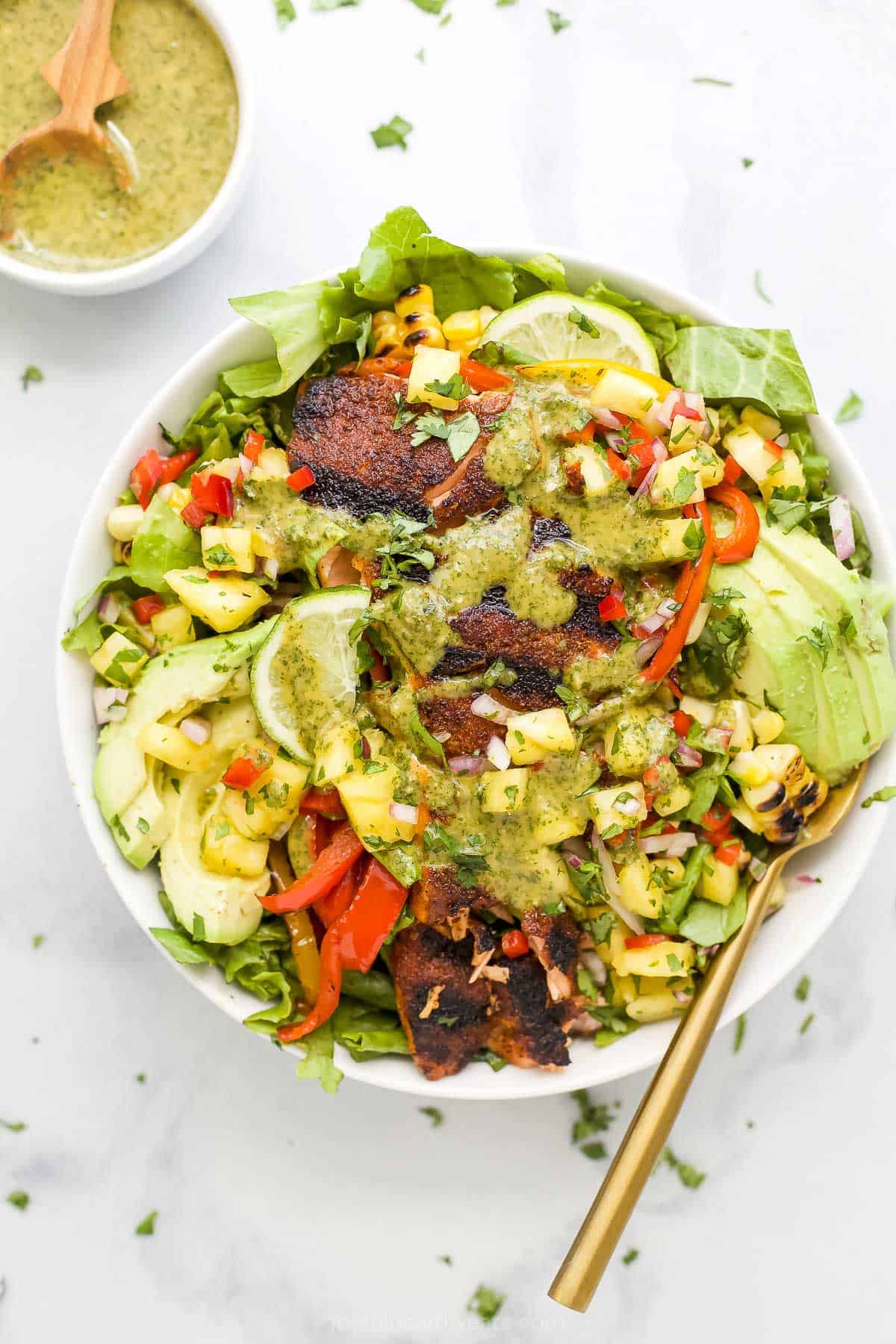 Your New Favorite Fish Salad
I could sit here and daydream about moist, flaky salmon with crispy, smoky skin all day. Or I could whip up this grilled salmon salad and bring my dream to life! Once that drool-worthy salmon joins forces with the fresh vegetables, the sweet pineapple salsa and the herby cilantro lime dressing, it becomes completely irresistible.
The best part? It all comes together in just 30 minutes! You can serve it as a side dish to feed
…
Read More