Eat Offbeat is one of many catering businesses that had to re-invent itself when COVID-19 struck 18 months ago.
But its employees had a little experience with sudden, difficult change: They all came to the country as refugees. And they say reinventing their business model overnight came naturally.
The New York-based company, founded by Lebanese siblings Manal and Wissam Kahi, was inspired nearly six years ago by Manal Kahi's dual realizations: that she couldn't find hummus "like her grandmother's" in New York, and that the perfect people to cook food from their home countries were the refugees coming to the U.S. from around the globe.
She partnered with the International Refugee Committee to find cooks and launch a unique business. Now, the group has also released its first cookbook, "Kitchens Without Borders."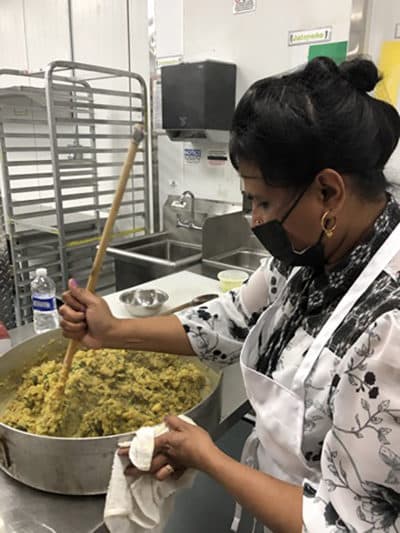 In Queens, New York, the group cooks in
…
Read More