This Garlic Butter Chicken is a quick, 15-minute dinner idea for busy weekdays or meal prep. Chicken is cut into bites, and cooked in butter with the addition of baking soda that tenderizes the meat and helps it brown perfectly!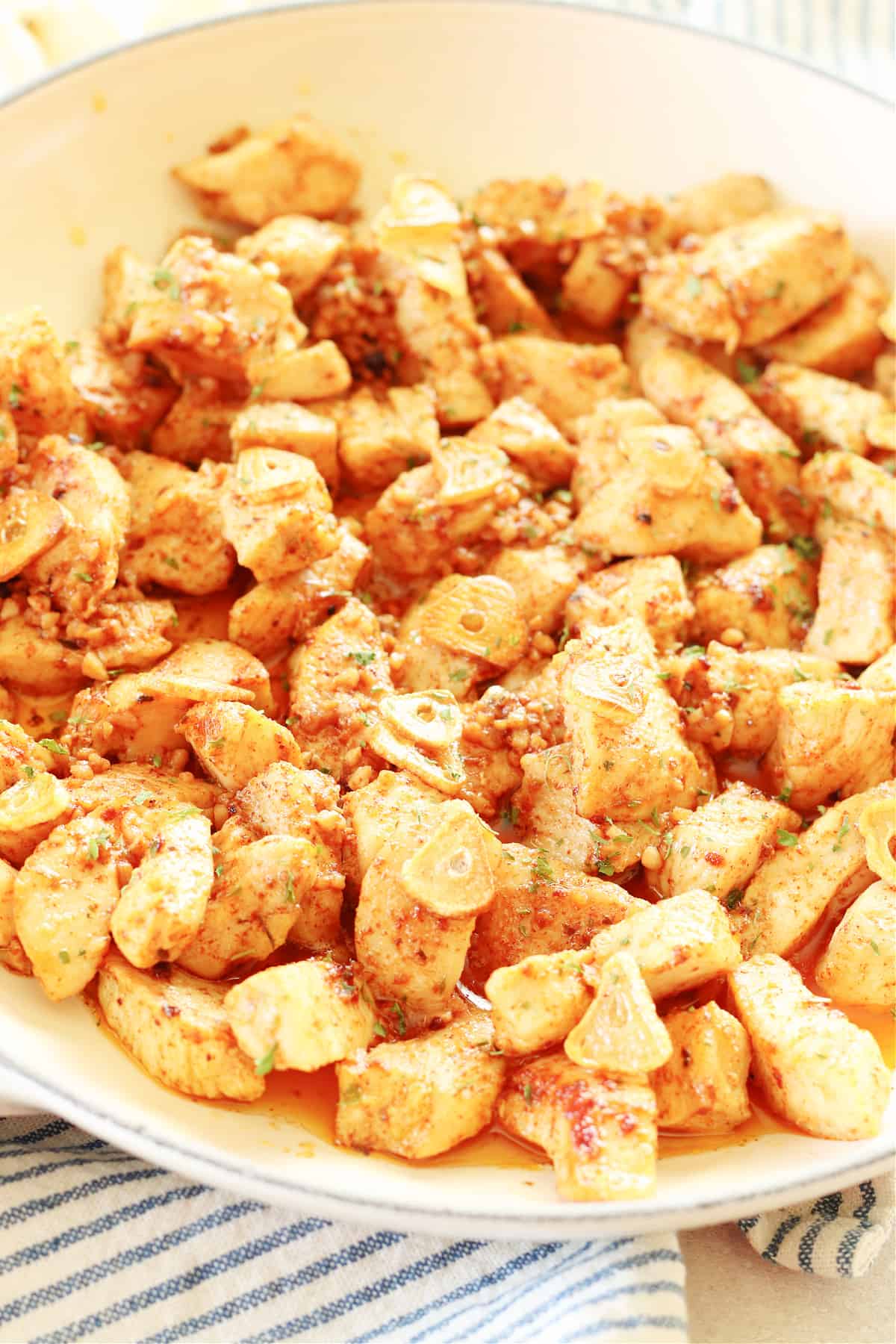 Garlic butter chicken
It's finally time to share with you my simple go-to chicken dish that can be served in many ways! You can prepare it the day before or make a bigger batch for meal prep for a work week. Use it as a main dish or serve with pasta, rice, salads, or roasted vegetables. The garlic butter sauce is bursting with flavor! My secret ingredient is using just a sprinkle of baking soda over cooking chicken to help the meat tenderize and brown nicely. I actually think it helps the chicken brown faster too!
Ingredients:
chicken breasts: sliced into cutlets or bite-size pieces
butter: unsalted is
…
Read More