Cornbread Stuffing – Damn Delicious
2 min read
This post may contain affiliate links. Please see our privacy policy for details.
Made with homemade cornbread, crumbled sausage, fresh sage and thyme. So crumbly and so good. Truly a family-favorite!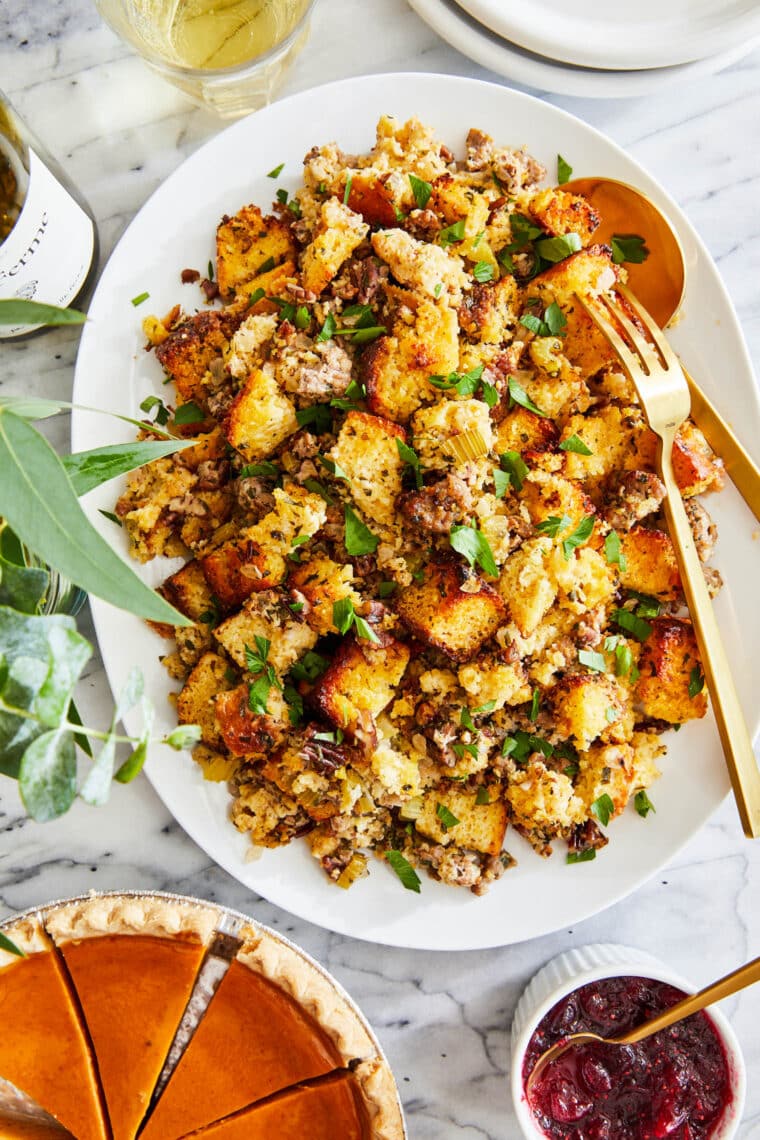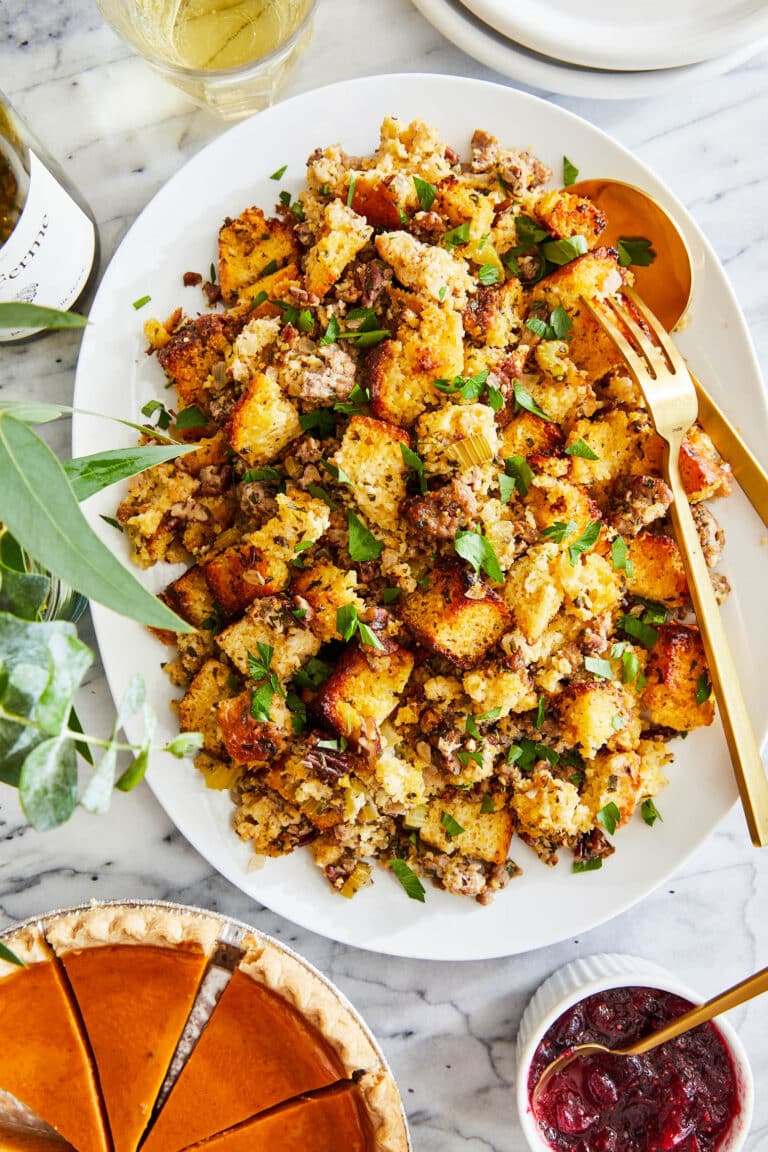 I do love a classic Thanksgiving stuffing, but my heart will always remain with this cornbread dressing forever and ever.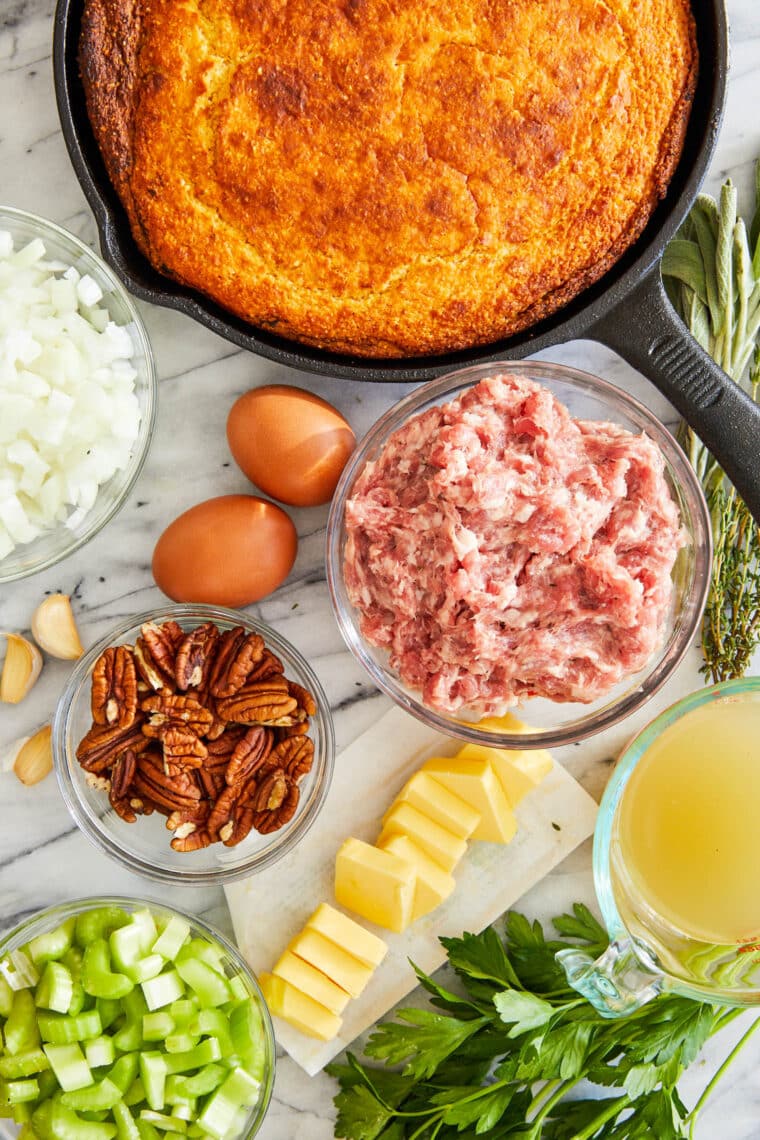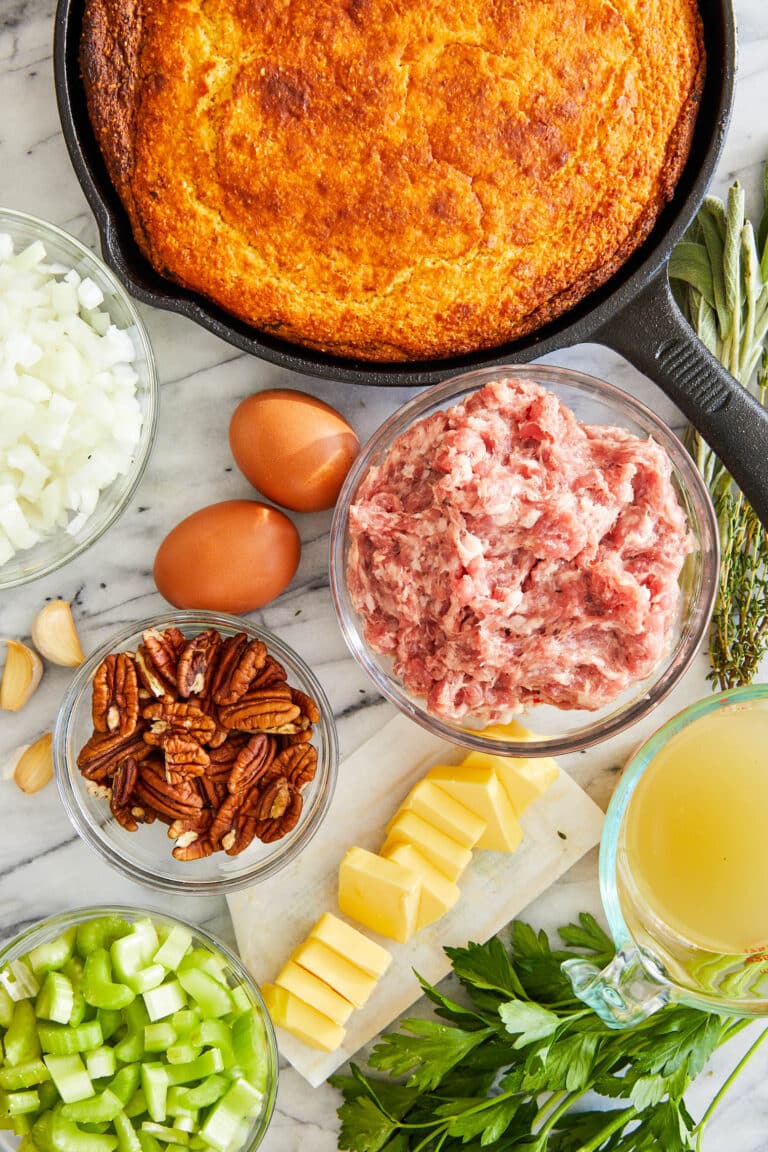 I mean, nothing beats a crumbly, made-from-scratch buttermilk cornbread, right? You take that, toast them into cornbread cubes and mix with crumbled sausage, pecans, and all the fresh herbs for the most epic dressing/stuffing situation.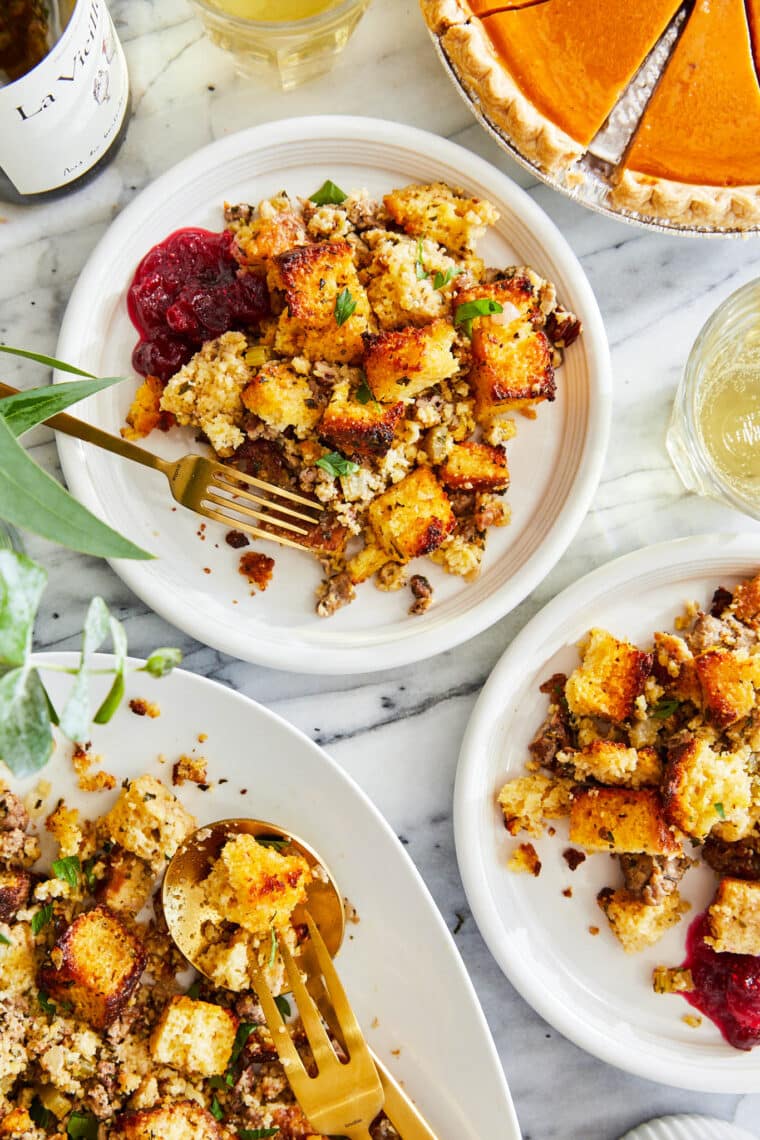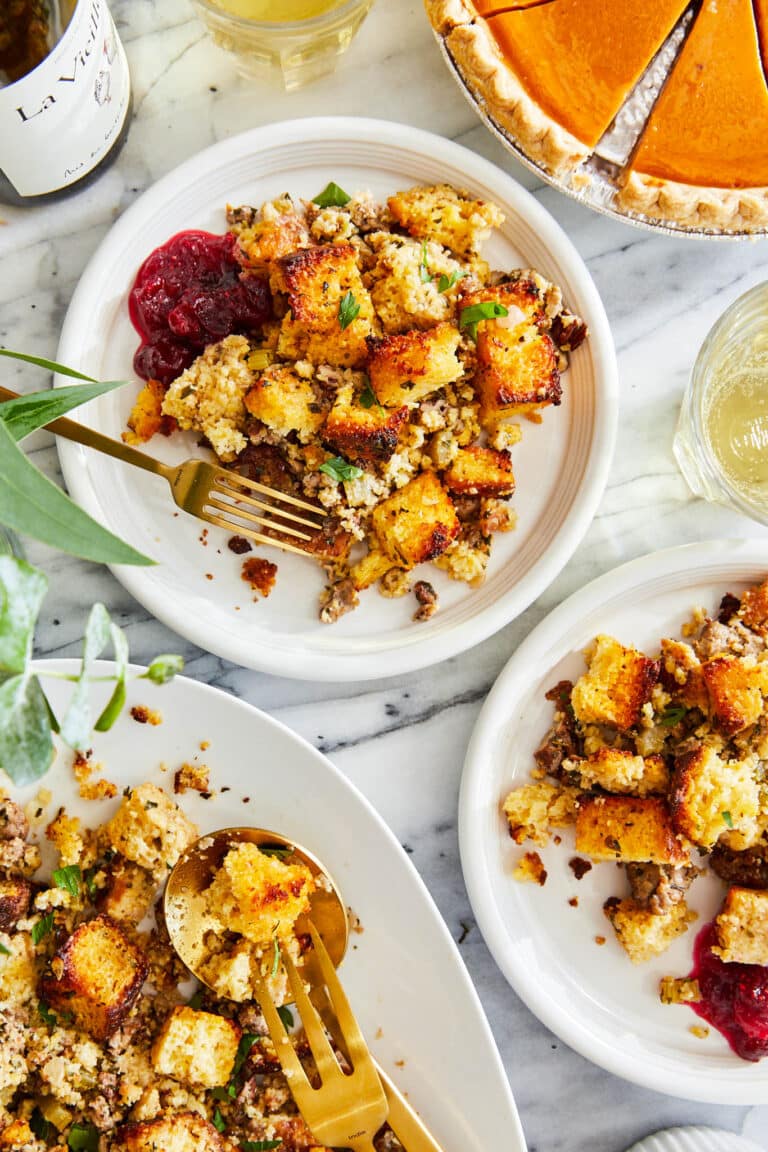 It really is hard to beat that. Especially when serving with a piping hot gravy soaked piece of turkey and a slice of pumpkin pie for dessert.
1

Buttermilk Cornbread

,

cut into 1-inch cubes

1

tablespoon

olive oil

1

pound

mild ground pork sausage

6

tablespoons

unsalted butter

3

cloves

garlic

,

minced

1

onion

,

diced

3

celery ribs

,

diced

1

cup

chopped pecan halves

,

toasted

2

tablespoons

chopped fresh parsley leaves

2

tablespoons

chopped fresh sage leaves

1

tablespoons

chopped fresh thyme leaves

Kosher salt and freshly ground black pepper

,

to taste

3

cups

chicken stock

2

large eggs

,

lightly beaten
Preheat oven to 375 degrees F. Lightly oil a 9 x 13 baking dish or coat with nonstick spray.

Spread Buttermilk Cornbread cubes in a single layer on a baking sheet. Place into oven and bake until crisp and golden, about 13-15 minutes; set aside and let cool.

Heat olive oil in a Dutch oven over medium heat. Add sausage and cook until browned, about 5-8 minutes, making sure to crumble the sausage as it cooks. Transfer sausage to a paper towel-lined plate.

Melt butter in the Dutch oven. Add garlic, onion and celery, and cook, stirring occasionally, until tender, about 4-5 minutes. Stir in pecans, parsley, sage and thyme until fragrant, about 1 minute.

Remove from heat; stir in cornbread cubes and sausage; season with salt and pepper, to taste. Stir in chicken stock and eggs until absorbed and well combined. let stand 5 minutes, stirring occasionally, until liquid is absorbed.

Spread bread mixture into the prepared baking dish. Place into oven and bake until top is browned, about 40-45 minutes.

Serve immediately.