Homeless Chef Becomes Food Truck Owner After Viral Video: 'Just Wanna Cook'
4 min read
A homeless chef in Colorado is now a food truck owner thanks to the help of TikTok viewers who donated to help Tony Rojas get back on his feet and live out his dream.
The large donation was thanks to The Dream Machine Foundation, run by Charlie "Rocket" Jabaley, an entrepreneur, motivational speaker and even former manager of 2Chainz. The non-profit is currently on a 45-day tour of the U.S., during which they're making dreams come true for people, with donations from corporations and online supporters.
Recipients come from coincidental meetings, like that of Rojas, and people submitting their dreams to the foundation's app, Dreamr—a social network-cum-financial tool for pursuing dreams.
The latest stop in the tour saw Jabaley meet chef Rojas, who is currently living in a van with his wife after facing unemployment during the pandemic.
"We were at a Walmart parking lot and he walked up to the bus crying. He saw the bus and the 'dreams' written on it, and he just started crying. We started talking to him right there, and when I saw his eyes, or just like, saw his purity, is when he told me his dream. I was just like, 'Okay, we got to help this guy,'" Jabaley told Newsweek.
When asked, Rojas explained that he wanted to own a food truck. "I just wanna cook food for people," he said in the TikTok video which currently stands at 47 million views.
"Sometimes when you meet somebody, you just know they're special. And I think the whole world is kind of like seeing the same thing I saw," said Jabaley.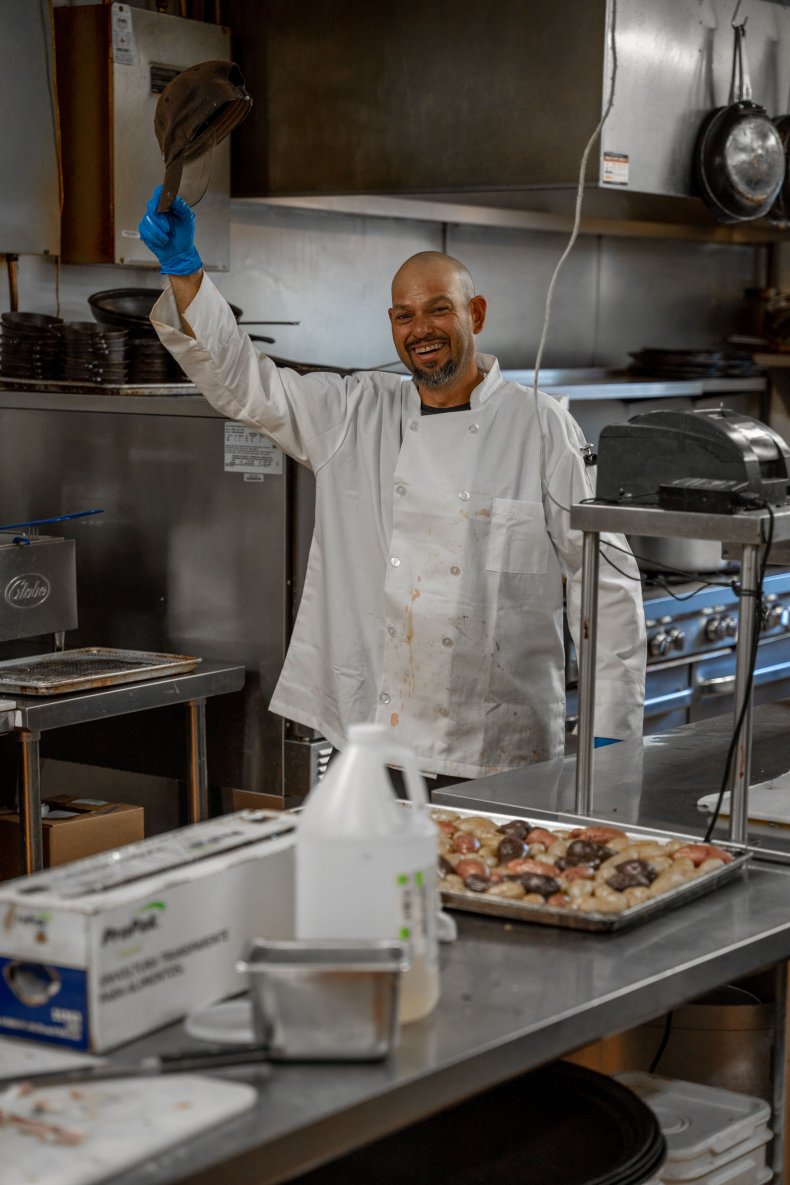 He soon put Rojas' cooking skill to the test after taking him on a grocery food run. Rojas introduced the crew to his own signature recipe: nacho tacos. "They were amazing," said Jabaley.
A following video shared online saw Rojas get some new clothes and a sharp haircut, though he had no idea what for at this point. The Dream Machine Foundation had bought Rojas his very own $40,000 food truck.
"It's kind of a crazy because we actually ate when we got into town. This was a week before we met Tony, we ate at a food truck, and then after we met Tony, we were like, 'We need to buy him one.' So we ended up buying the food truck that we ate at. We asked them if we could buy it, and they said yes.
"So it was a $40,000 food truck and luckily our foundation is doing well and our app is doing well, and so many people donated to Tony as well," Jabaley said.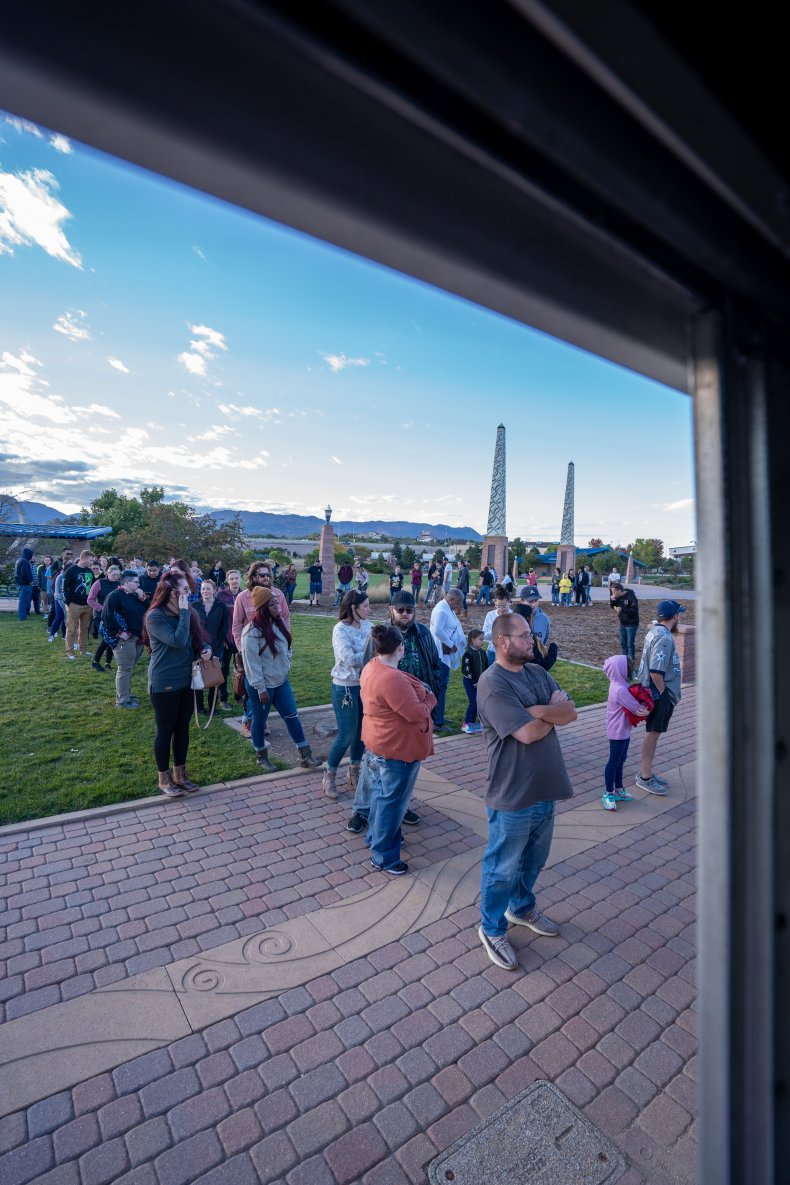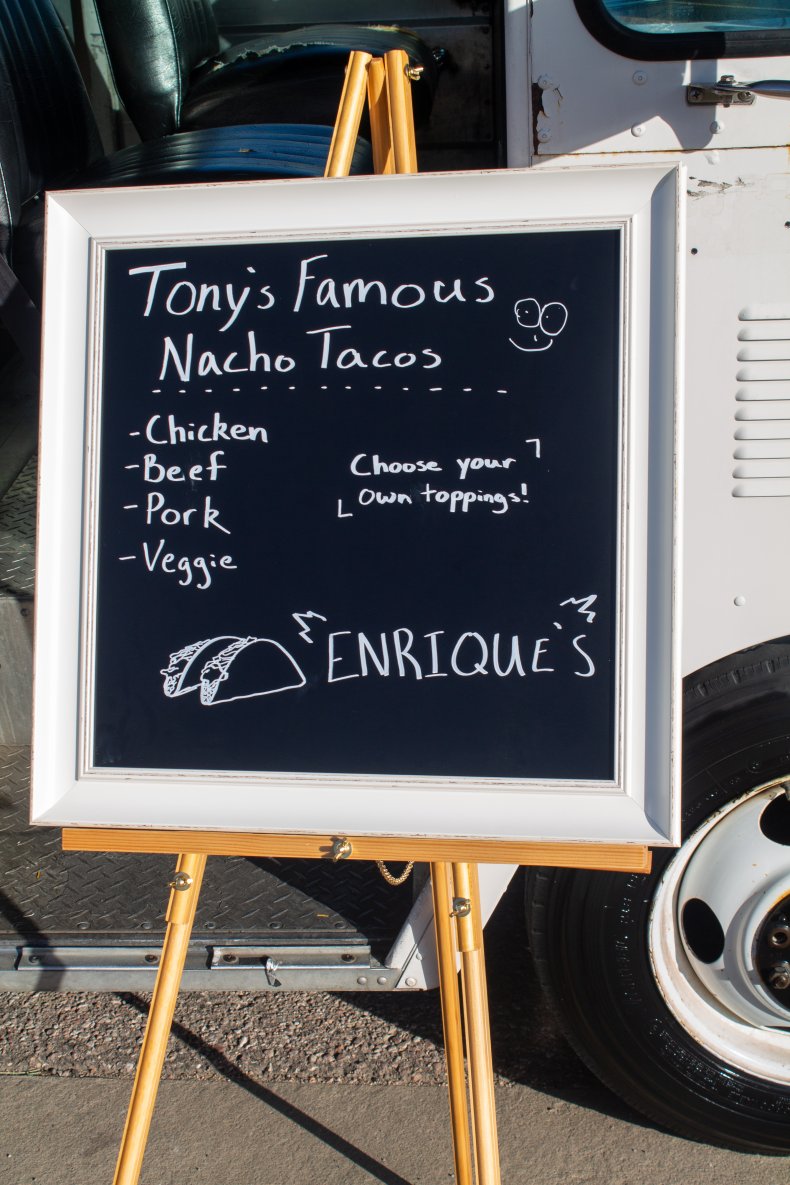 The Dream Machine Foundation tackled the next step of housing with the help of Rojas himself, throwing a food event at America the Beautiful Park on Sunday evening. Rojas, from his own food truck, sold his famous nacho tacos—those who couldn't attend in person were able to donate and receive a digital taco NFT in return.
People showed up in their hundreds for Rojas and his tacos, raising $50,000 including online donations to use towards Rojas' food truck and housing. Now, it stands at $80,000, Jabaley told Newsweek, and they have an aim of getting it to $100,000 with the help of TikTok viewers touched by his story.
"Our goal is to get to 100,000 so that he could afford, you know, how he could afford startup costs for his business, he can afford to hire an employee licenses all the things it takes to start a business," said Jabaley.
"So today we started searching, talking to landlords To rent, you know, he'll be able to pay it off for the year, but we got to find the right landlord who understands, you know, just gotta find the right fit for him.
"Even though his dream was to have a food truck, as a foundation, we tried to set everybody up for success, not just for that moment or for that video of his dream coming true, but for him to be successful for the rest of his life."
You can find more information on how to donate here, with options of using the direct donation portal, Venmo and PayPal.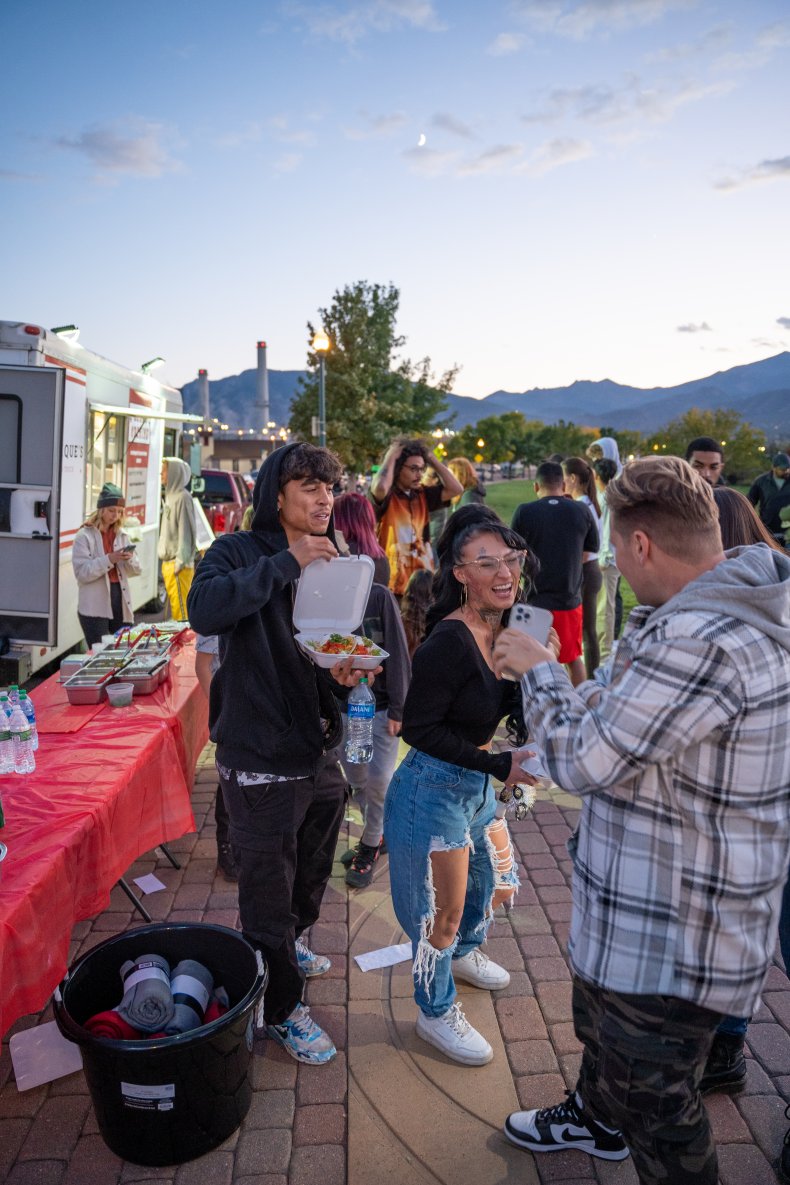 The Dream Machine Foundation has a large roster of impressive gestures. In 2020, the non-profit helped set up a Shopify store for a homeless painter and raised over $100,000 in sales in the first five days and $350,000 in total.
In September, the foundation helped a 22-year-old man, Matthew Fernandez who has cerebral palsy, with his clothing line, with the hope of raising money for a wheelchair-accessible house in a nicer neighborhood, a wheelchair-accessible van and physical therapy. Viewers and app users came out in full force, raising over $100,000 in the first few hours.
The foundation plans to tour throughout the festive season to change the trajectory of more lives for the better. "Dreams are just what people need, because so many of us bury our dreams, and very few of us ever get there truly experience our dreams," said Jabaley. "We're gonna keep touring and we're gonna keep making dreams happen. We're just gonna keep doing what we're doing right now. I think I'm gonna do this till I die."