Greek Lamb Meatballs with Tzatziki
2 min read
[ad_1]

Greek Easter is this coming Sunday and with it, these Greek Lamb Meatballs with Tzatziki!
My love affair of all things Stonyfield continues… this time in the form of these Greek Lamb Meatballs with Tzatziki! I've been a personal fan of Greek Easter for exactly 11 years. Nevermind the fact that I am in fact 30% Greek yet never celebrated growing up!! It wasn't until one of my best friends from college (who is full Greek) invited me to her house for Greek Easter… you guys, I've never looked back. It's hands down one of the most delicious holidays out there and this weekend we're making these Greek Lamb Meatballs with with a Feta Tzatziki to celebrate!
The meatballs are pretty straightforward as far as meatballs go.
You have almost all the ingredients at home is my guess. The lamb and the mint are a flavor combo you'll be obsessed with so if you're game for lamb, go for it! If not, you could easily sub any other ground meat in this recipe and it will still be delish. The secret in literally in the sauce. The feta laced Tzatziki made with  Stonyfield Greek Yogurt is truly what dreams are made of. I want to slather this all over every recipe for the foreseeable future. It's that good. Plus, Stonyfield is just hands down the best yogurt company there is. It's the only yogurt you'll find in our fridge and if you give a cup to Poppy, she will go HAM. It's her favorite breakfast alongside a handful of berries and a drizzle of honey.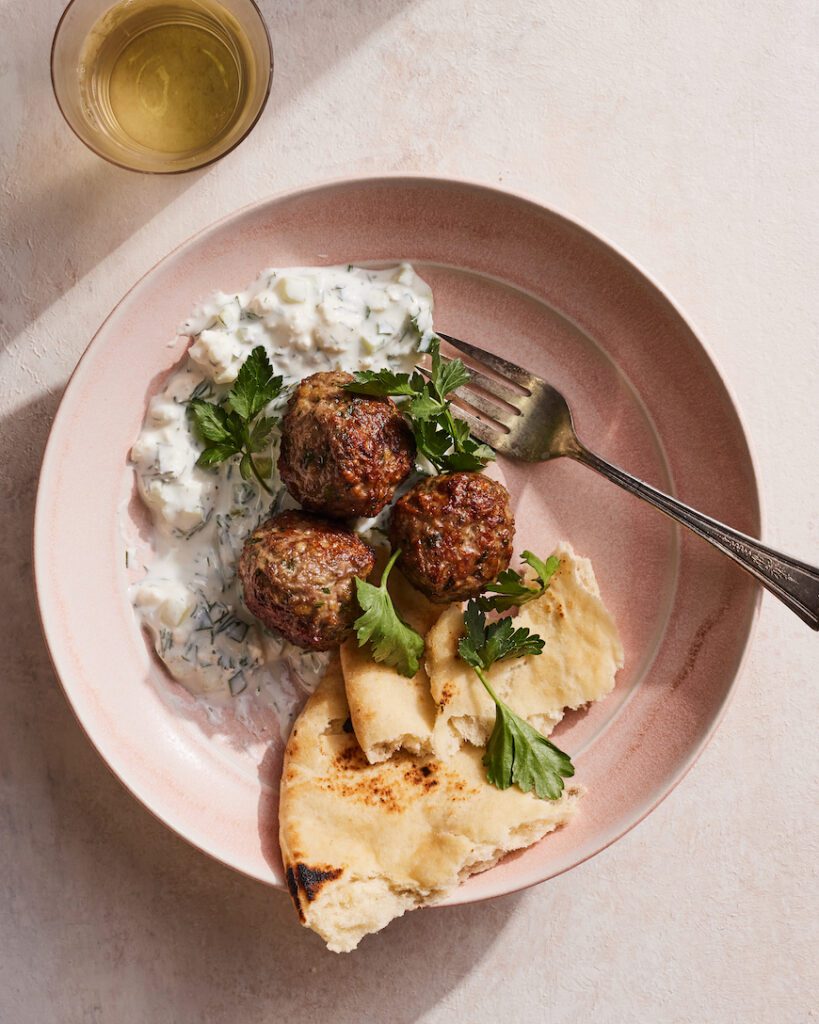 5 Tips from a Private Chef email series
Get my latest recipes + my bonus 5 Tips From a Private Chef email series
[ad_2]

Source link