The Louisiana Seafood Cook-Off is getting a revamp this month after the pandemic prevented the 2020 champion from traveling to showcase the industry that contributes $2.4 billion a year to the state's economy.
This 14th annual cooking competition, set for June 22 at the Cajundome Convention Center, will feature previous champions of the event to determine who reigns above all other Louisiana seafood kings and queens.
"I think it'll be an exciting time," said Lt. Gov. Billy Nungesser during a Wednesday news conference. "You're going to want to be there because these are the best of the best Louisiana has to offer going head-to-head."
The champion-style twist on the Louisiana Seafood Promotion and Marketing Board competition will allow last year's seafood king, Robert Vasquez, to represent the state at the Great American Seafood Cook-Off in August and other promotional events that were canceled during the pandemic.
The Louisiana Seafood Cook-Off will once again take place during the Taste of EatLafayette kickoff event, which allows people to sample food from local restaurants ahead of the summer dining campaign. This year's tasting event will feature between 40 to 60 restaurants, according to Ben Berthelot, president and CEO of Lafayette Travel.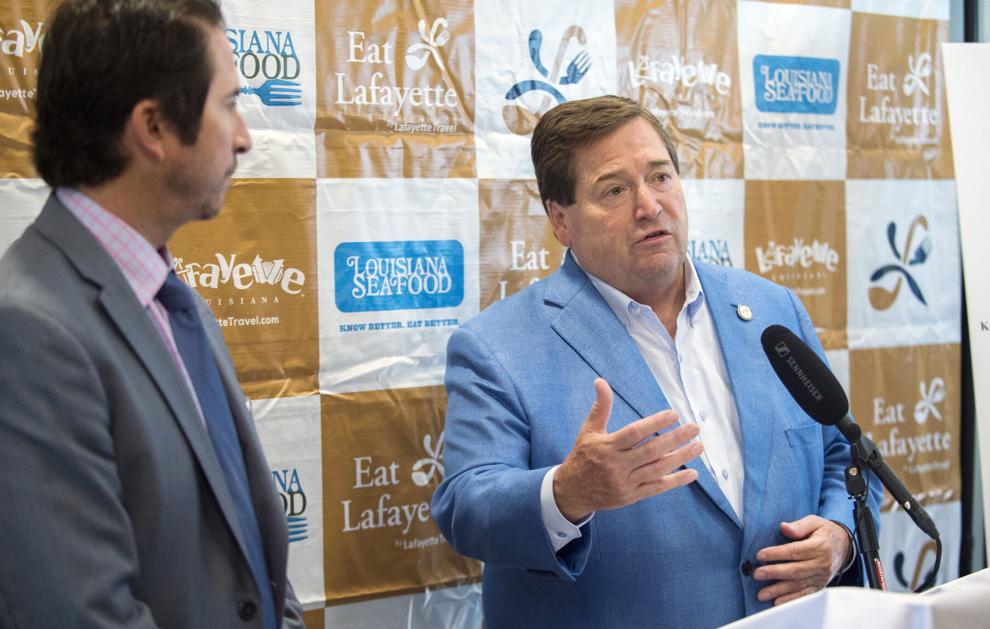 Last year's EatLafayette kickoff event was canceled because of the pandemic. The EatLafayette campaign, which promotes locally owned restaurants during the traditionally slow summer months, still took place in 2020.
"It is all about supporting our locally owned restaurants and driving traffic to those restaurants," Berthelot said. "From a tourism standpoint, those restaurants are our products. They're the reason that people come here to visit."
The slow summer months were slower than ever for restaurants last year as takeout service and outdoor dining became the norm. As a result, the tourism commission also changed its approach to their annual EatLafayette campaign.
"Last year, there really wasn't a whole lot happening for us, but they went ahead to bat for us and allowed the local restaurants participate in EatLafayette and waived our registration fees," said Ken Veron, co-owner of Café Vermilionville and chairperson of EatLafayette. "And as the lieutenant governor said, it is a great year. We are waking up. We're coming back a little bit, one by one."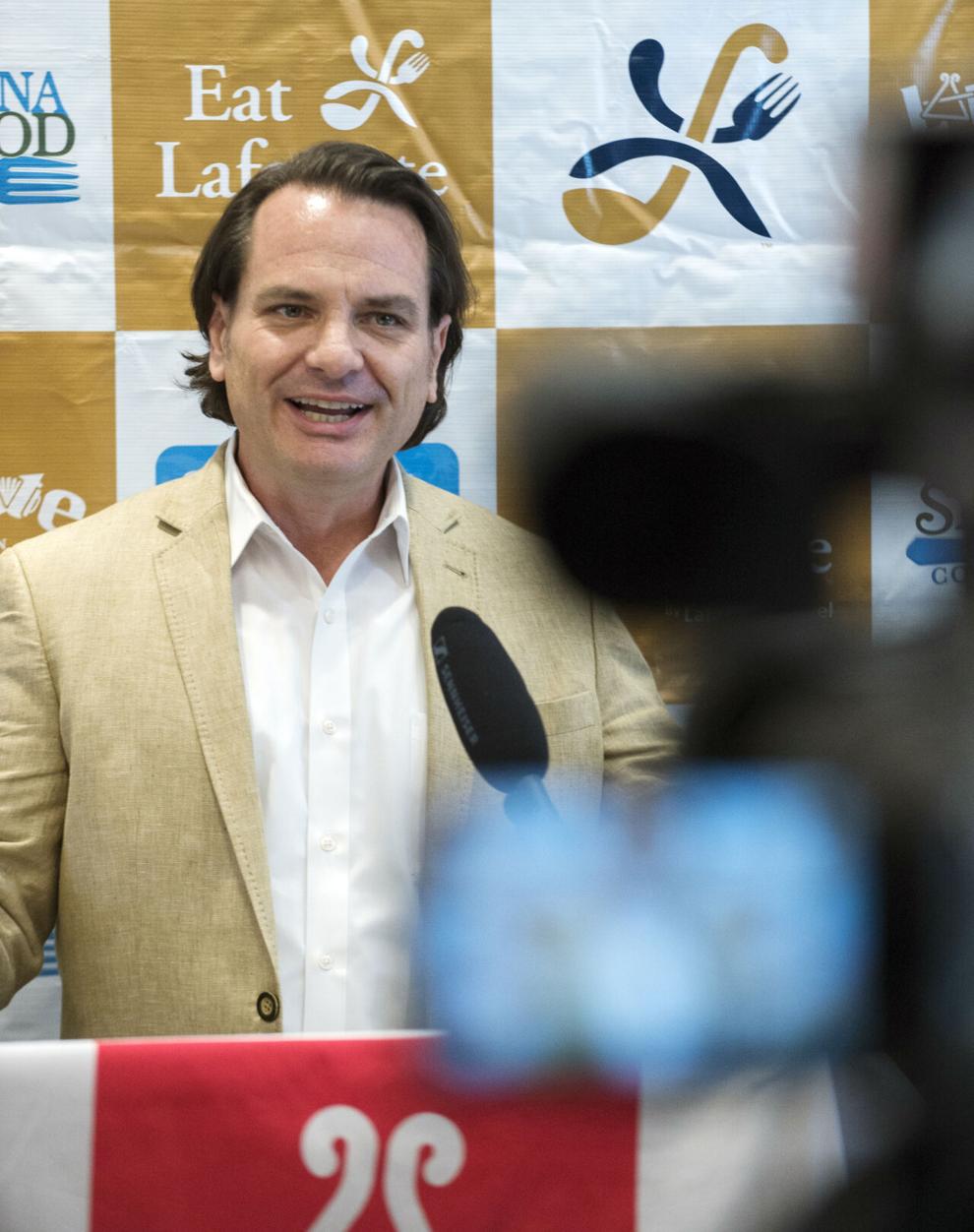 The EatLafayette dining campaign happens from June to September and features more than 100 local restaurants, some of which will offer discounts to those who mention EatLafayette. This year's campaign will also feature a new mobile passport that can used at participating restaurants for a chance to win a Nashville vacation.
The seafood cook-off has been held in Lafayette in conjunction with the EatLafayette kickoff since 2017. Prior to that, the cook-off was held in New Orleans.
Previous champions competing in this year's cook-off include:
Brian Landry, 2008
Tory McPhail, 2009
Chris Lusk, 2010
Cory Bahr, 2011
Keith and Nealy Frenz, 2012
Cody Carroll, 2013
Aaron Burgau, 2014
Mike Brewer, 2015
Bonnie Breaux, 2017
Ryan Trahan, 2018
Nathan Richard, 2019
Robert Vasquez, 2020
The Louisiana Seafood Cook-Off and Taste of EatLafayette events take place from 5:30 to 8:30 p.m. June 22 at the Cajundome Convention Center. Tickets for the competition and tasting event are $25 and are on sale now at EatLafayette.com/Events.